Christianna Carmine
Director • Producer • Writer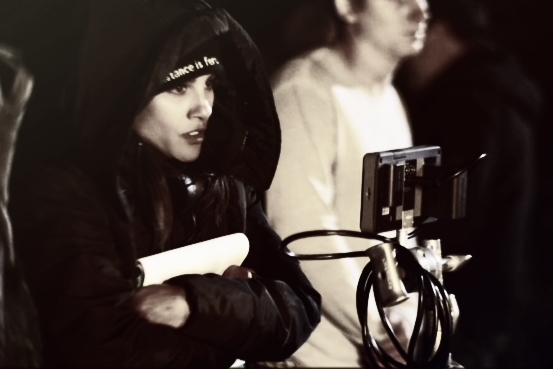 Born and raised in New York, Christianna Carmine had spent much of her early life as a stage actor, and harbored a strong interest in the human condition. As she began to amass a body of stage credits, her fascination with human nature continued to grow, influencing her work as a performer, and leading her to study psychology at the graduate level.
After completing her Masters' Degree in Psychology with a focus on criminal sociopathy, Christianna continued to pursue a career in film. While working with professionals on network television shows and feature films as an actor, Christianna's attention became drawn towards the art of filmmaking. In 2011, she wrote and directed her first short, To Live and Try in LA, shot on 16mm.
In 2014, Christianna wrote, directed and produced her second short film, Darryl, which premiered at the GI Film Festival in 2016 and has screened at several other film festivals to date. Darryl has won awards for Best Female Director and Best International Drama, and has been licensed by VetStreamTV.
Christianna's fourth directing venture, Solstice Ranch, featuring film and television veteran Essence Atkins, premiered at LA Shorts Fest 2018 and won her a Best Director Award at the Oregon Shorts Film Festival in 2019. In 2018, Christianna was hired to direct a series of short films for the Pasadena Community Foundation and recently wrapped the season finale of the web series, Grow the F*ck Up starring Courtney Sauls and Samantha Smart (Dear White People, Netflix). She is presently in pre-production on a film based on a story by novelist Bobbie Beccera, slated to shoot in summer, 2019.
Christianna continues to create original content with a focus on socially and culturally relevant themes and subject matter.